LITTLE OLLIE BUBBLE BATH 16oz/500mL
Regular price

Sale price

$37.00 CAD

Unit price

per
Perfect, dreamy bubbles without the use of harsh chemicals. 
We use clean ingredients that are free of harmful toxins while creating delightful bubbles for your little ones to enjoy. Our main ingredient, coco glucoside, is a biodegradable, gentle surfactant and natural cleanser obtained from coconut-derived fatty alcohols and fruit sugars. 
Soothing and creamy foam nourishes and comforts without stripping your babies (or your own) delicate skin of its much needed moisture. Essential oils provide a sense of calm & soothing for the perfect wind down routine. 
You need just 1 teaspoon per bath, and that means one 500mL bottle of bubbles can give you up to 100 baths!

Little Ollie Bubble Bath will leave your little one with deliciously soft, smooth and supple skin. 
Scent: Lavender & Friends
CONTAINS NO DIETHANOLAMIDES, LAURYL SULFATES, LAURETH SULFATES, PARABENS OR FORMALDEHYDE. 
Ingredients: Coco-Glucoside, proprietary essential oil blends.

Warning: If you have a coconut allergy, this may cause a skin reaction. Is gentle on eyes but can cause irritation and is not considered tear-free.

Share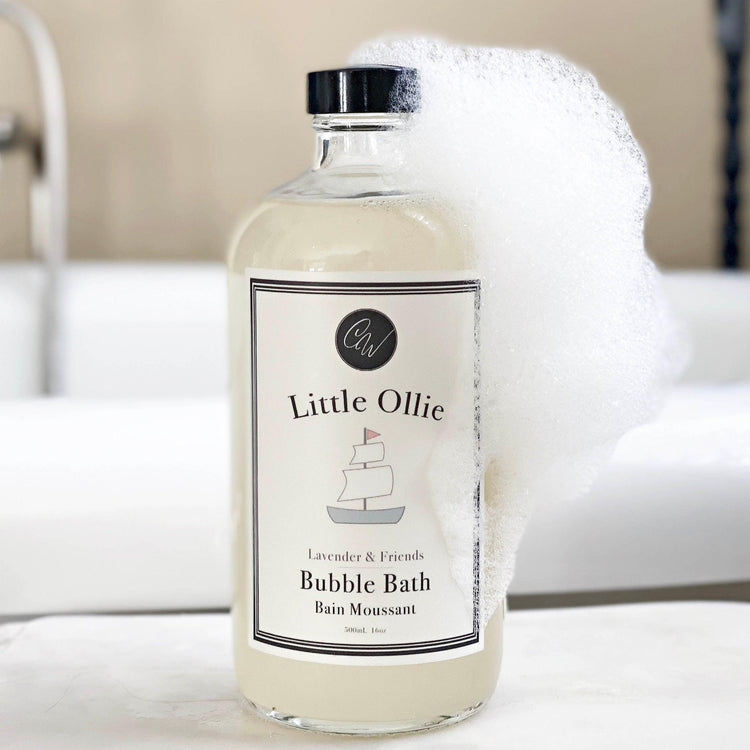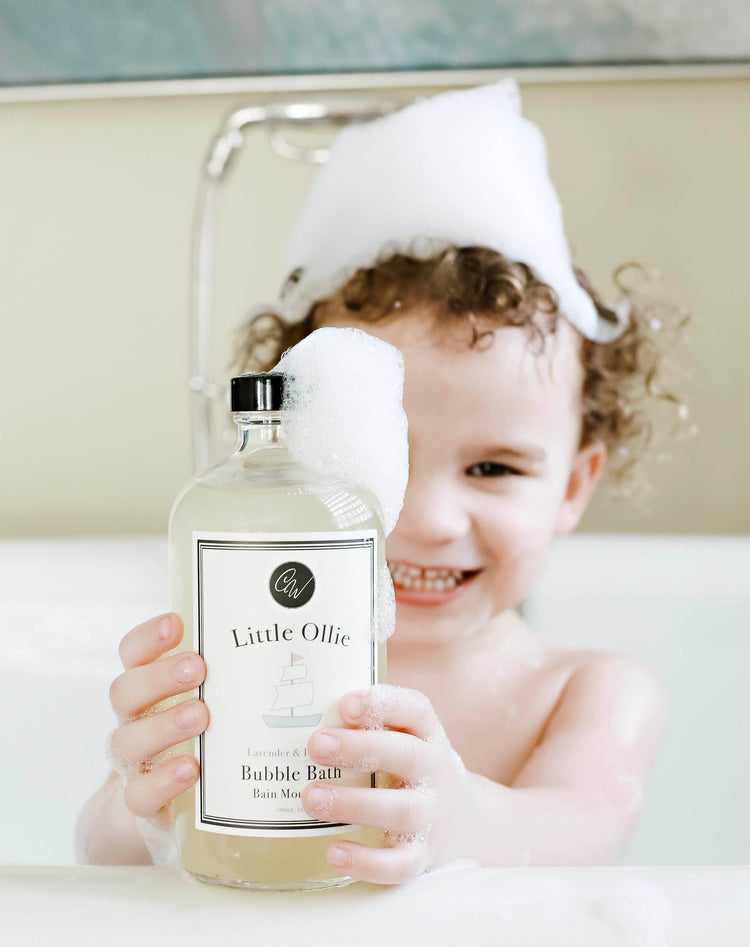 LITTLE OLLIE BUBBLE BATH 16oz/500mL
Love the bubbles and the Lavender scent, and thankfully you don't need a lot to make those bubble appear :)
Gentle
Loads of bubbles yet so very gentle! Very enjoyable scent.
Little Ollie
Love this product! Both my kids have skin prone to eczema and we finally found a bubble bath that doesn't dry out their skin. Bonus: it foams easily so a small amount fills the tub with foam and bubbles that last till the bath is over. The scent is mild and doesn't overpower the smell of soap . Highly recommend!
It's fantastic!
I don't think I've ever in my life seen a bubble bath that works so well like this one does! A little bit of it definitely goes a long way. It has such a nice, gentle clean smell too. Makes a fun bath for the little ones, and I like to use it to with a C&W Sea Soak. So relaxing! Love it!
These bubbles are not just for littles!
These bubbles are not just for littles!
For me nothing melts away the stress of being a Pediatric ER nurse like a relaxing bubble bath. Little Ollie's is by far the best bubbles I've ever used. One little capful and you're enveloped in a luxurious, beautifully smelling, skin softening heaven! Worth every penny and quality packaging!