LIGHT UP THE HOLIDAYS - 12 Candle Advent Calendar Gift Set
Regular price

$219.00 CAD

Regular price

$239.00 CAD

Sale price

$219.00 CAD

Unit price

per
Eleven 4oz candles and One 7oz candle curated to perfection with 12 days of daily indulgences in an exclusive set of fragrances. Light your way through the holidays by unveiling each fragrance. Includes an exclusive wick trimmer.
Exclusive scent list:
Orange Clove: Warm and zesty, with a hint of spice.
Sea Salt Blossoms: Crisp ocean air meets delicate floral notes.
Savoy: An elegant blend of luxurious fir woods and subtle bergamot herbs.
Bonsai Ginger: Zen-like harmony of fresh ginger and serene bonsai.
Pine & Grapefruit: Refreshing pine needles kissed by vibrant grapefruit.
Blue Citrus: Cool and invigorating, yet cozy & warm like a sugared fruit basket.
Mandarine & Lime: A zesty fusion of mandarin oranges and tangy limes.
Winter Pear: Juicy, ripe pears with a spiced wintery undertone.
Seville & Satsuma: Exotic citrus duo with a Mediterranean twist.
Coastal Christmas: Salty sea air and festive cedar & evergreen joy.
Crimson Apple & Oak: Crisp apple paired with the comforting embrace of oak.
Cashmere Pine & Scotch: Smooth pine notes woven with the richness of Scotch whisky.
*Includes an exclusive candle wick trimmer
LIMITED STOCK AVAILABLE. AVAILABLE AT THIS PRICE FOR A LIMITED TIME.


Share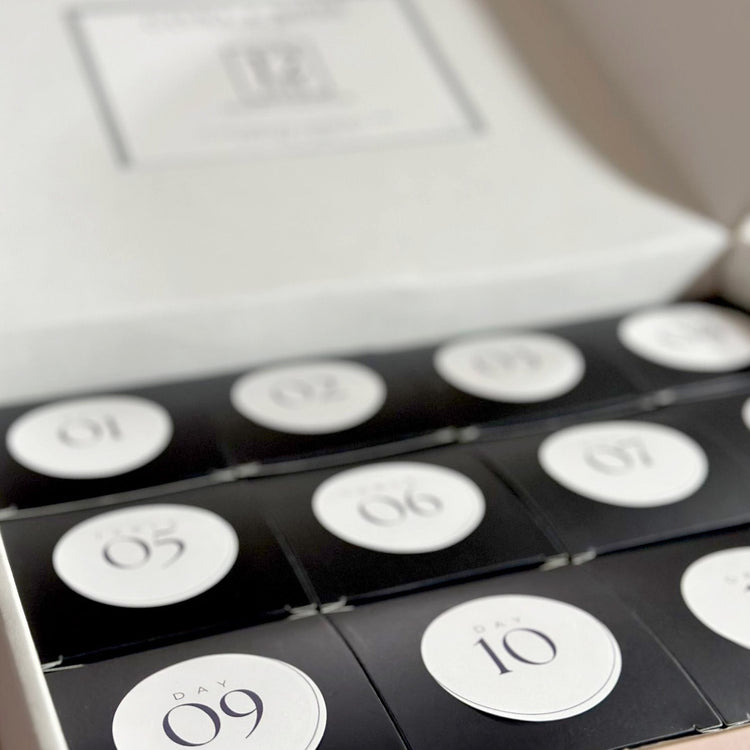 Perfection for the candle enthusiasts
This is a beyond brilliant idea! They are the small size so you can try them all. If you love one you can order more and if you don't care for another it is gone before you know it! The wick trimmer is gorgeous as well!